Hey! If y'all haven't noticed, I've moved my site from Jekyll to WordPress. I felt that it would be a more professional, less nerdy presence for folks who are in the weight loss space. I know there are probably a lot of nerds in this space! But most folks aren't coders and some of the conventions on the last site1 were probably weird to some of you.
I've still been at it though
Look. Quarantine has made things rough. I have eaten plenty of shit, as the job search was brutal2 and getting to a place where I felt I'd be able to stay in my current place weighed on me.
That looks solved now though. And a medicine change to alleviate my anxiety caused a lot of setbacks.
But lately it's picked up for me. My friend Rick and I are back to the gym. I can actually sleep now. I have tapered off how much takeout I've eaten this past week, and I've decided that getting a perfect week on my Apple Watch was a goal I wanted to reach.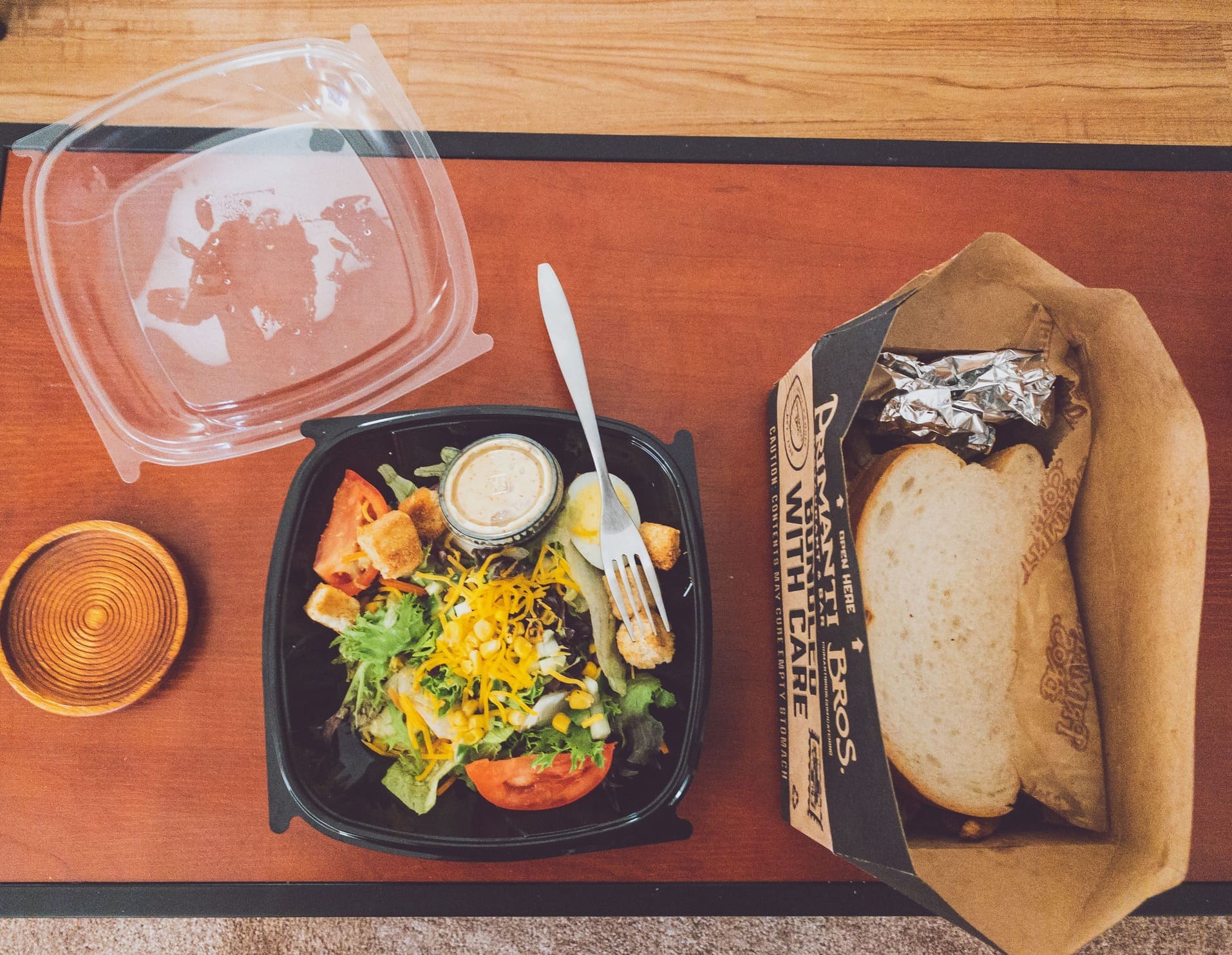 Apple Watch sharing and friendly competition
I share my activity data with my friend Rick and he shares it back with me. I got a notification everyday with him exercising, closing all his rings, etc. I ignored it at first but then it became too much to ignore.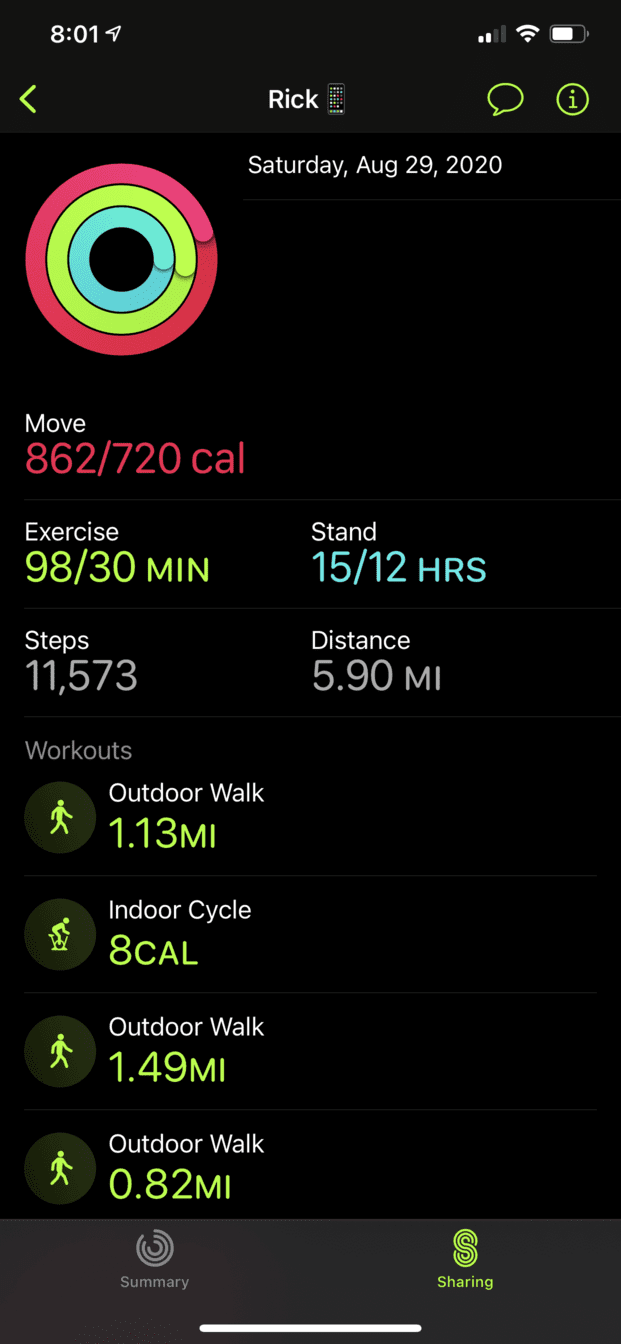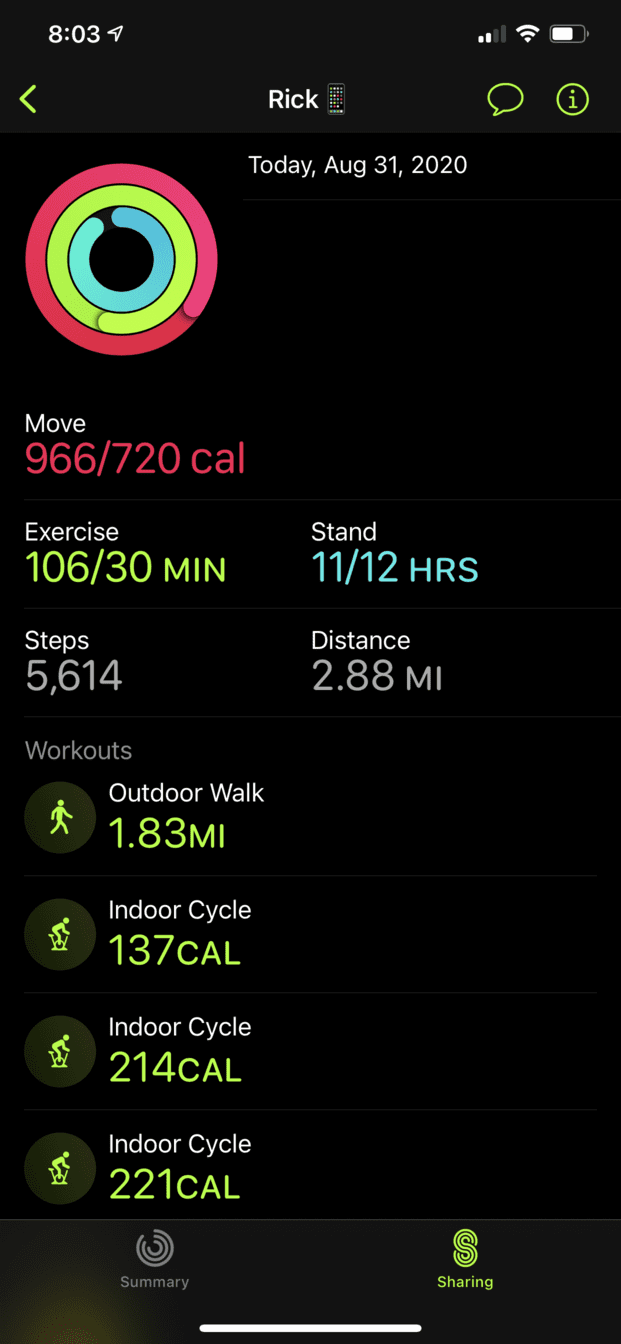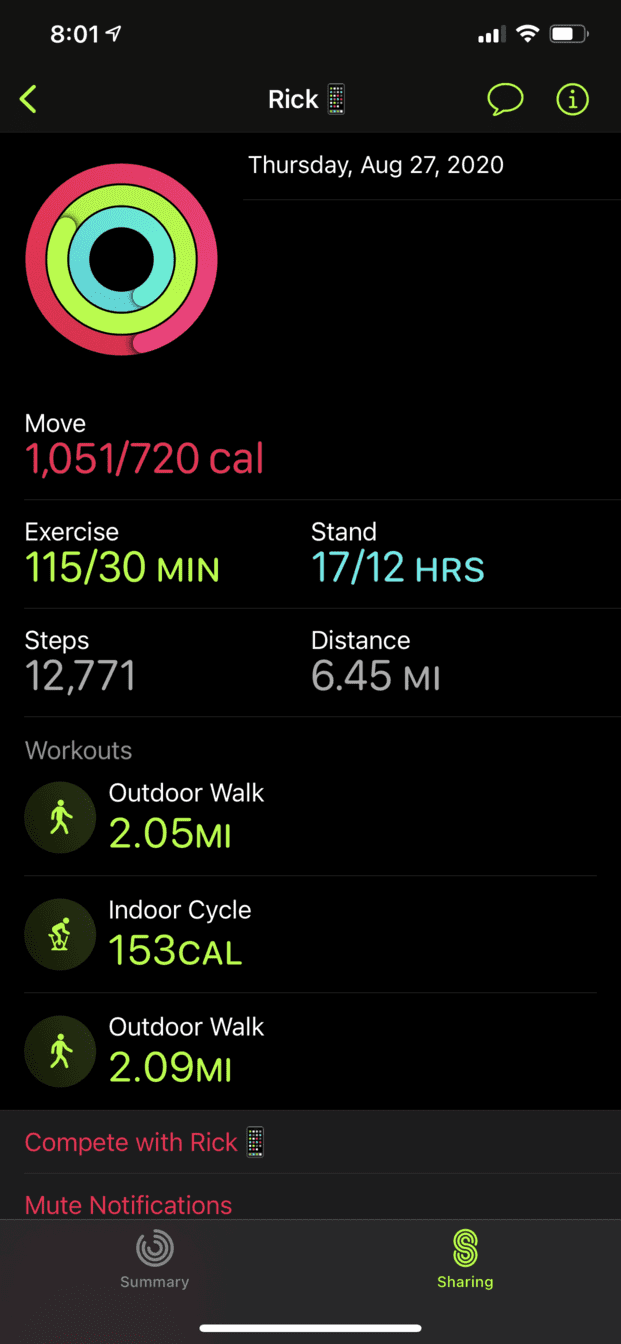 He gets so excited about the awards and rings that never motivated me much before. Seeing him excited like that3 I decided to go all in.
Nike Training and awesome bedroom TVs
I recently mounted a cheap 43" 4K HDR TV to my bedroom wall. I added a Fire Stick 4K and watch a little baseball or smart home tech channels on it.
Nike made all their paid training programs free for members which all you need to do is sign up for a free Nike account and you have access.
I tried it a couple weeks ago by AirPlaying it to my bedroom TV. I enjoyed it; 30 minutes of lifting and voilà, exercise ring closed.
I've decided that I am going to shoot for a perfect week this week; all the rings, stand, exercise, and move, closed. So far, I have two days under my belt.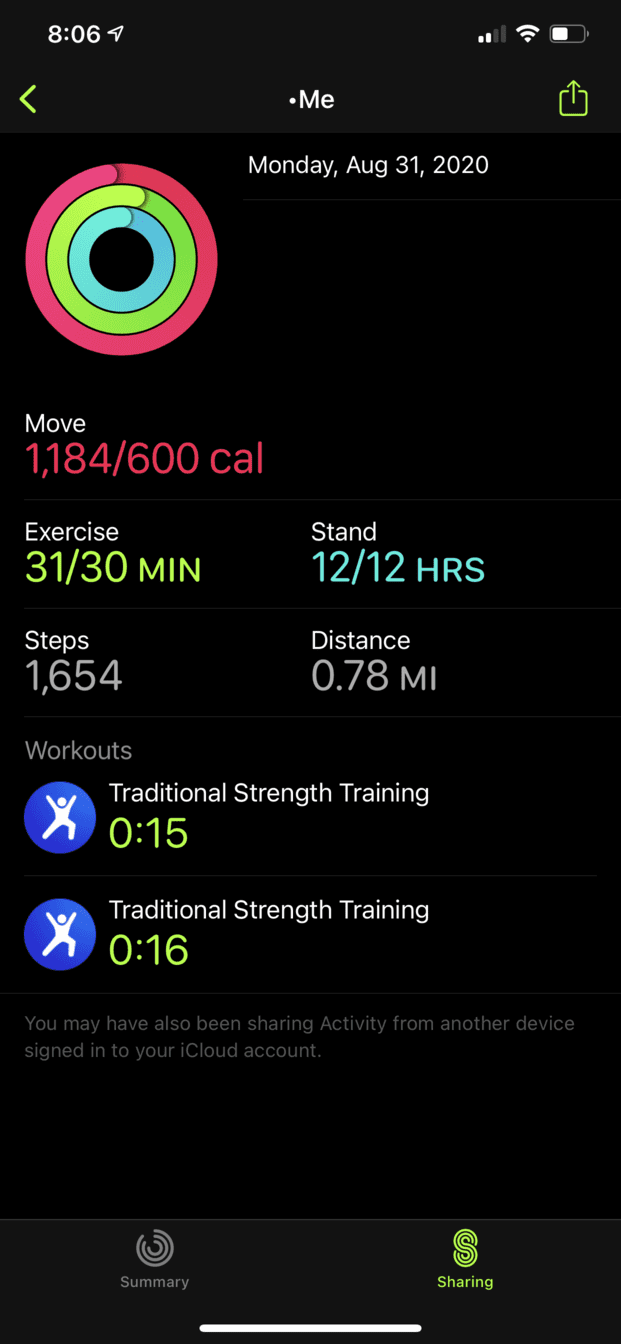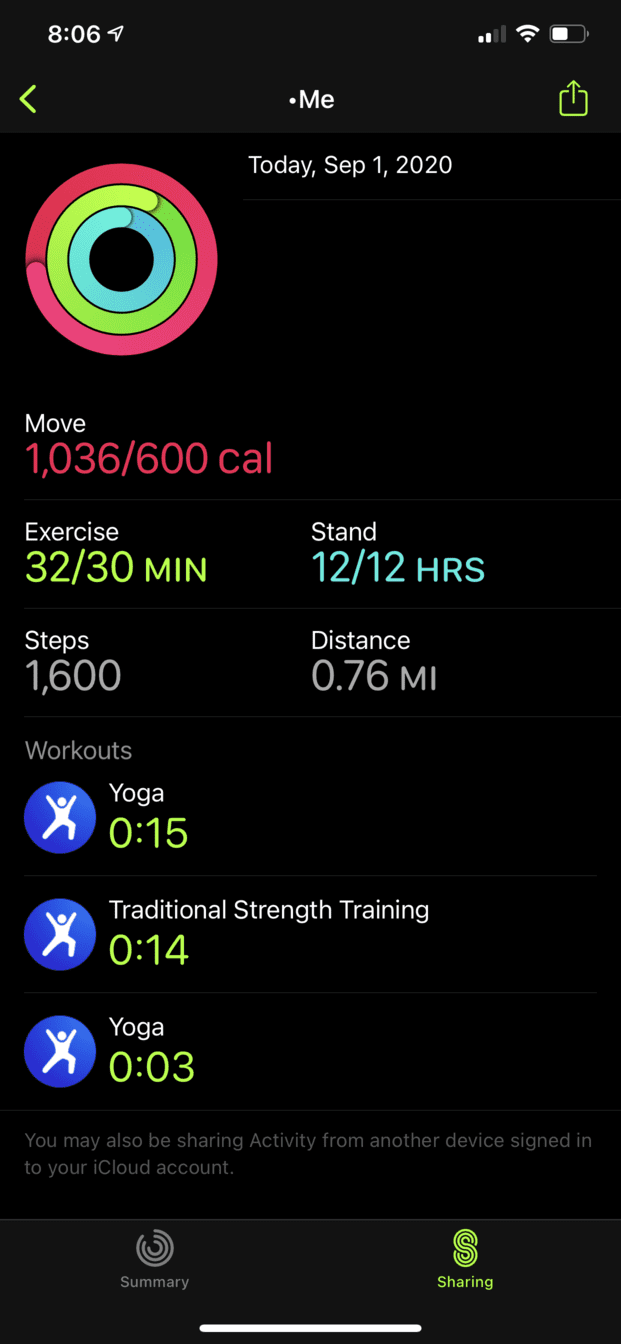 Rick has also challenged me to compete. Challenge excepted. The competition starts today!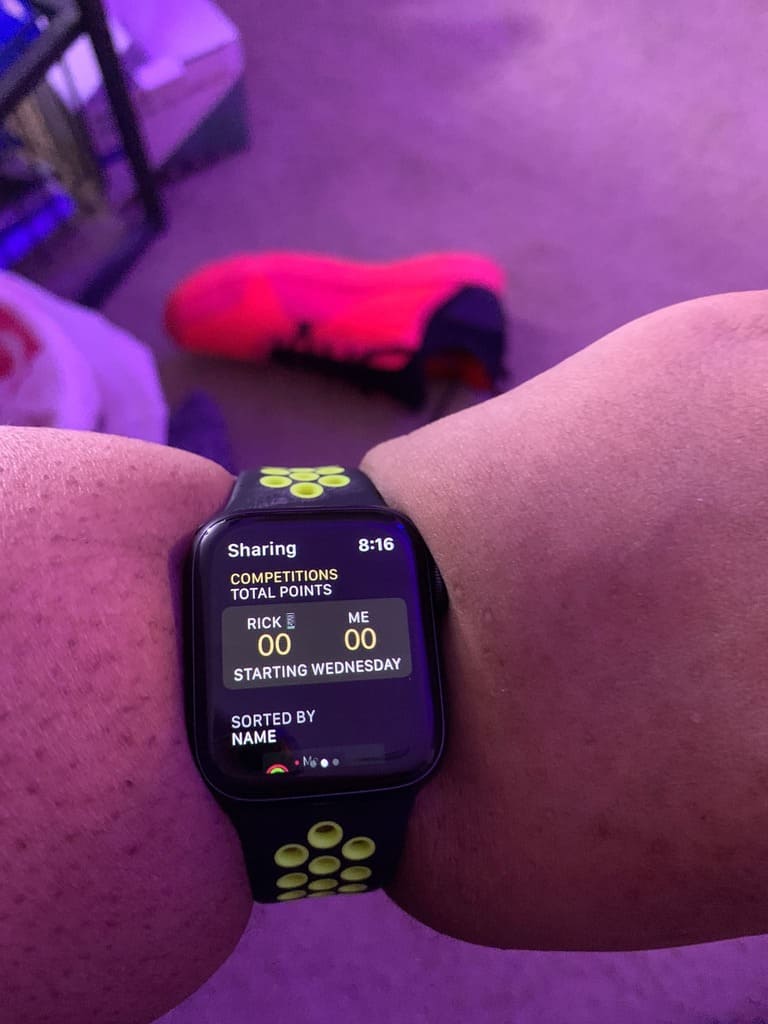 Let's go for triples
Yep!