Review of the Tribase
I bought the Under Armour Men's TriBase™ Reign 2 Training Shoes1 a couple of months ago.
I wanted to see if I could get better support with a proper training shoe rather than my Fila or Reeboks.
I watched a couple of John Glaude's videos on different training shoes.
And with my new found obsession with matching Apple Watch bands with my clothes, I thought it was time to go full on gymrat2.
The UA Tribase Reign 2s, my thoughts
I downloaded the Under Armour app and took a look around. I used the UA app specifically because I use MyFitnessPal and MapMyFitness which are under the Under Armour umbrella of brands. I took a look around at different training shoes and found the Tribase Reign 2s.
I wanted them in that cool ass color that Under Armour calls Beta Red. Absolutely love that color. I also wanted some socks to match so I picked up some no cut running socks in beta red as well.
They arrived in a short period of time and I tried them on during one of my quarantine workouts in the living room.
Initial impressions
They are tight. At least for the first few times I wore them. They are true to size so get them in your actual size and not your projected size.
They have a pull ring on the tongue and the back of the shoe so you can pull them on and off quickly and adjust the tongue without much hassle.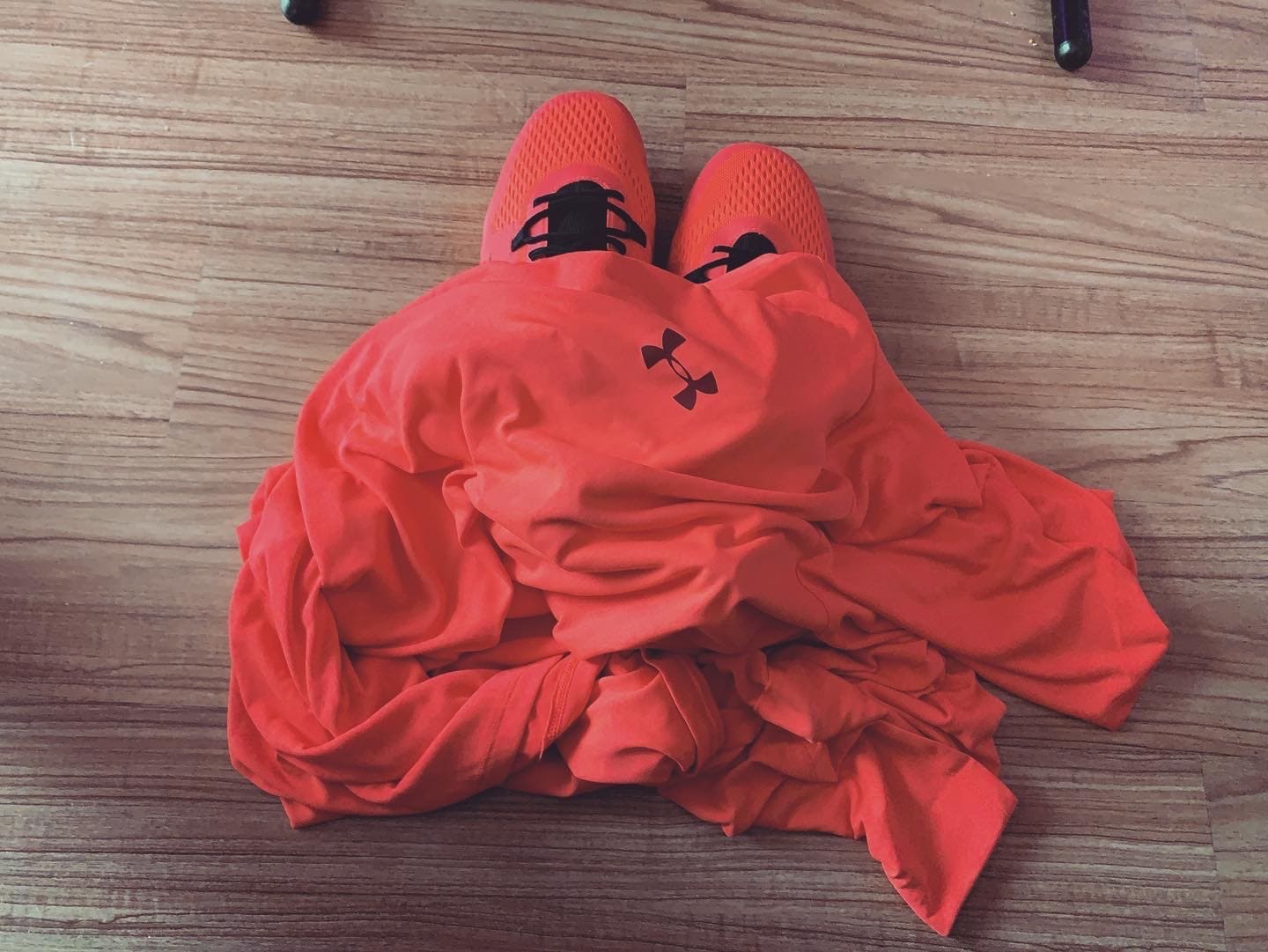 They have ample support, I mean ample, perhaps too much if you're doing deadlifts or sumo squats to overhead press. They don't give much which makes them a bad lifting shoe, for some compound lifts.
They're loud which I like and sturdy. The sole is hard rubber, and the sides of the soles are hard rubber as well which is why they don't give when lifting and why they support you when doing any other type training.
I got them in a loud ass neon, too.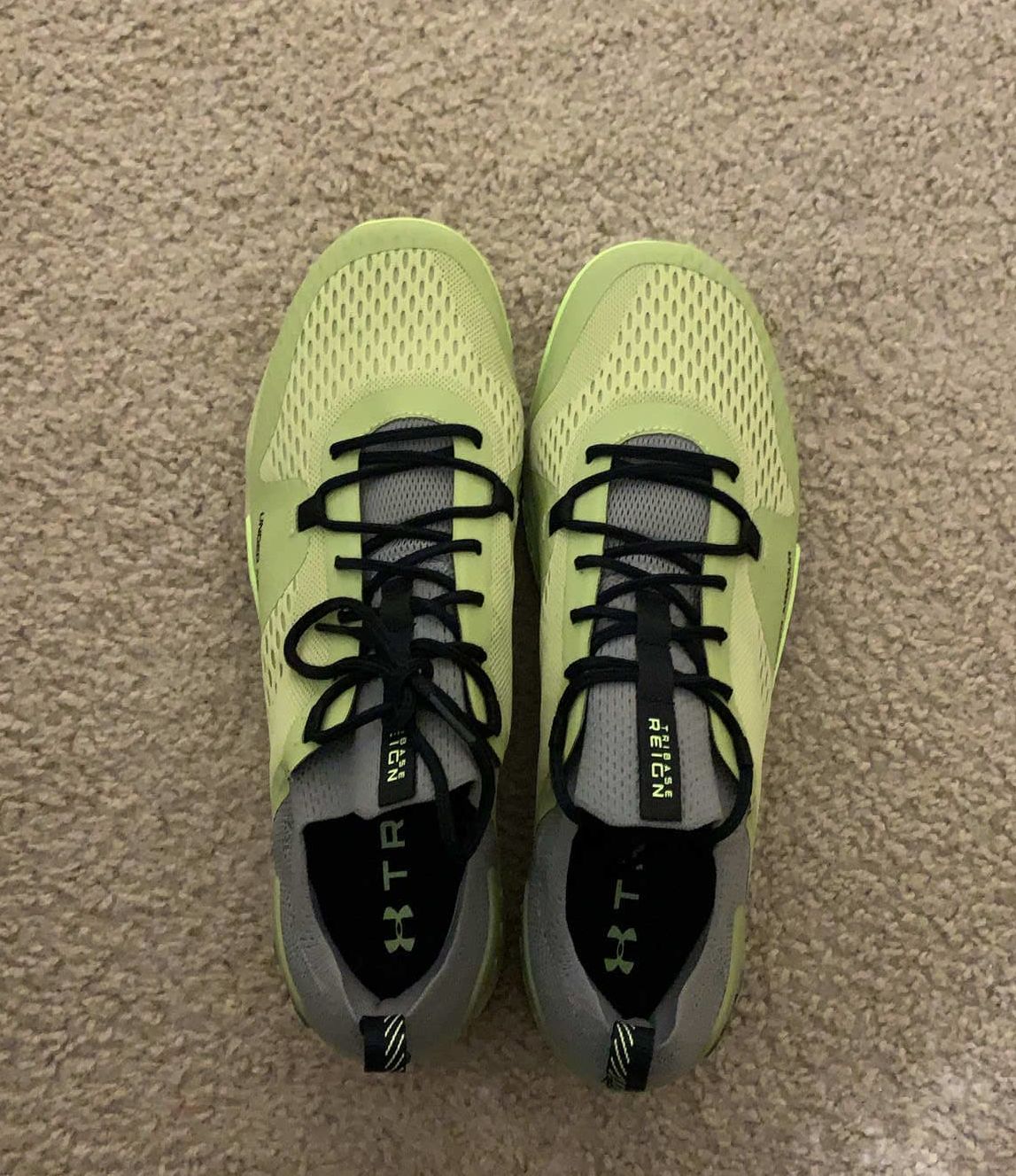 Do I like them or nah?
I do. Once you break them in, they are fantastic training shoes. Just be aware that if you need to spread your toes for lifting and/or yoga, you can't wear these and do those things comfortably.